Cefriel
CEFRIEL: supporting companies through digital transformation
Interview with Giulio Ferretti, Head of Marketing and Communication at CEFRIEL, a company founded 30 years ago by a consortium of universities and companies to bring the business world closer to the education and research establishment.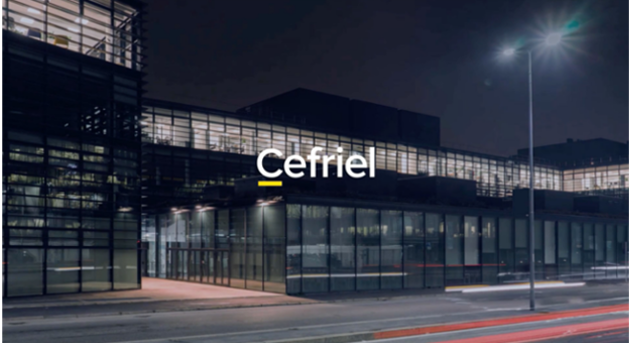 It is increasingly difficult for companies to survive in today's marketplace without a clear innovation strategy. What needs to be "triggered" to ensure that an organisation is constantly oriented towards the development of new products and services?
Innovation can no longer be confined to the technical office or research and development laboratory. In successful companies the theme of innovation is part of the CEO's remit and is dealt with in a holistic way, with four coherent strands of action: corporate culture, digital skills, technology, and data management and analysis. On the one hand, the management has a major task in counteracting the logic that slows down experimentation (risk aversion), and on the other hand skilfully managing a consistent portfolio of initiatives with different levels of risk.
We are hearing more and more talk of "digital inside". Based on your experience, is it possible to identify trends in market changes both in the product offer and with innovative services (eg CRM, customisation, delivery speed and/or delivery)?
Rather than "digital inside" I'd say "pervasive digital". Digital technology is everywhere, it affects every product and every process and is behind most of the experiences that at first glance seem very "physical". From our point of view, the trend that has the strongest impact on competitive dynamics across all markets is the increase in the quality indicators that customers expect. At first glance this doesn't seem like a new or "digital" issue, but it is precisely digital that started the trend; digital giants have conditioned us to expect increasingly effective products and services, as both end consumers and corporate decision-makers. As they say, "they set the bar", potentially cutting entire supply chains out of the market. This is all down to a company culture that fosters innovation, and economies of scale made possible because the companies were configured as "digital first" from the moment they were created.
What role will digital technology have in companies in the future, from internal organisation to customer relations?
In view of everything that's been said, digital technology doesn't just play a role in the company of the future; the company of the future IS digital. Businesses must have an "operating system" just like computers. We see this operating system as a four-petal flower: at the centre there is intelligence, ie data collection and analysis capabilities, with decision support systems. The first petal is the set of contact systems with customers, which go way beyond websites and the CRM. The second petal is the world of connected "things": the products themselves or the production systems. The third petal is the set of configurations of digital relationships that come under the name of "platforms" or "ecosystems", where the company is connected along with its partners or other companies in the supply chain or the financial world, according to innovative, real-time paradigms. The last petal is the world of business ICT, which enables processes and has employees as its "customers".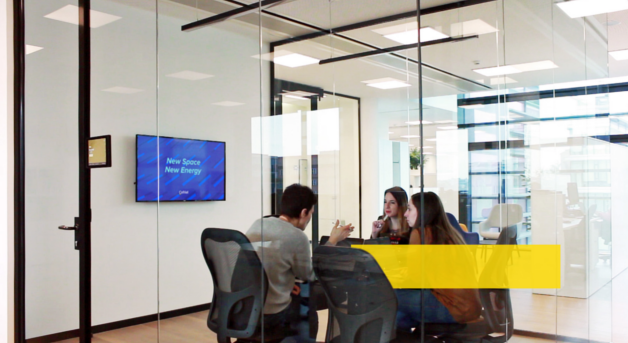 What are the most innovative technologies and processes for today's manufacturing industry? And in what areas are companies still struggling to introduce IoT?
In recent years we have witnessed a sharp increase in investments in manufacturing. Although this data is definitely positive for company competitiveness, it had often resulted in the purchase of better-performing but not necessarily more "intelligent" equipment. This means that innovation comes from the supplier, who necessarily follows transversal product evolution logics, entailing benefits for the company in question along with any of their competitors who buy the same equipment. There are still not a lot of companies that make the change of pace and decide to actively manage innovation by making it an integral part of their structure and strategy. In general, the first transversal changes in factories concern the networking of machinery, enabling data that was previously collected manually to be collected automatically and promptly, which in turn enables faster and more informed decision-making with a positive impact on typical production KPIs: defects, machine downtime, maintenance costs etc. The IoT then comes with the machines. For the type of products made in Italy, it is more complex to embed IoT in the products, even though this is exactly where there would be more room for disruptive innovation. A connected product enables new forms of relationship with the end customer, who is often unknown to the manufacturing companies due to the intermediation of wholesalers, distributors and installers.
What is the correct approach to implementing digital transformation and what value can it bring?
As mentioned above, digital transformation is a fundamental strategic step for companies. It must be managed by people with business vision and with a direct mandate, and with the involvement of the company's top directors; it cannot be delegated to "technicians". That said, there is no formula that works for all companies and sectors. If you are not confident in your internal skills or the quality of your vision for the future, you should seek help from specialist external companies. But beware of companies that have a "ready formula" when making your choice.
How important is human resource training for keeping a company competitive?
This is a sore point for a large section of the Italian corporate culture. Employees are already trained when they are appointed, and this training is supposed to be valid ad infinitum. If necessary, they organise training sessions for the so-called "reskilling" of resources, no more than is absolutely necessary. But economic, technological and competitive dynamics have now reached such a pace that training can no longer be considered as necessary only in the period prior to initial employment "First study, then work" is no longer valid. We live in a world of continuous learning and are still looking for genuinely effective models that can support it, for both the demand and supply of training. At Cefriel we see great potential and interesting results in the combination of traditional training initiatives and projections with external partners who can bring in new tools and methods. The keywords? Project-based learning, coaching on the job, etc.
Research can be too expensive for individual companies, but it's essential for them to be competitive. Is it possible to rely on universities to develop synergies?
Many companies do rely on universities, typically the larger ones that have slower R&D cycles. Medium-sized businesses have shorter cycles and universities are often not set up to deliver results as quickly as they would expect them. Companies such as Cefriel can help by creating an interface between companies and universities, taking charge of the activities that hold less interest for university departments (and would consequently make the relationship less "interesting" for them) and drawing on the excellence of the academy for more focused challenges that we help identify and submit to the most appropriate teachers or researchers.
What sets your services apart, and what growth strategies and challenges are you facing?
Our services are interdisciplinary and focus primarily on digital technologies, but with the skills to cover issues as wide-ranging as design, strategy and process improvement. We always start from an analysis of the current situation and development plans, to ensure the activities we propose can offer real benefit to the company. We operate along 10 Lines of Service, including Strategy, Analytics, IoT and Information Security. Our growth is particularly driven by internationalisation, but we have set ourselves the challenge of growing our domestic market too, although it is widely acknowledged that investments in innovation in Italy are completely different from the US. Another challenge is to turn our Artificial Intelligence laboratory into a new Service Line. In this respect, if anyone reading this has any challenge they'd like to present to us, please come forward!