DoveVivo S.p.A.
DoveVivo: The Innovative Approach to Housing Solutions
Interview with Valerio Fonseca, CEO of DoveVivo S.p.A., a residential property management company operating in some major Italian cities.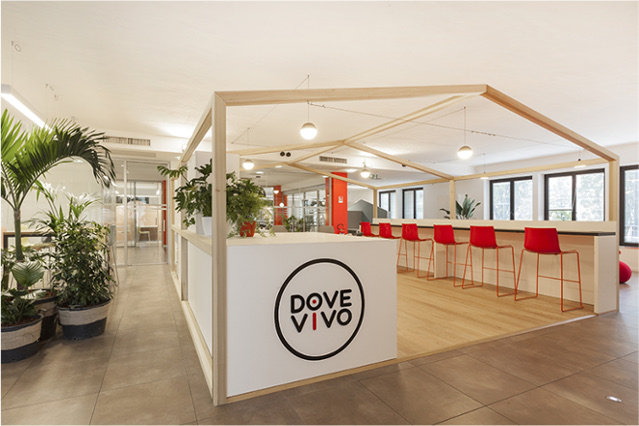 Please describe the ethos and history of your company, and the values that underpin it.
The company was founded in 2007, based on an idea developed by me and the company's chairman, William Maggio.
In 2014 it became an SpA (joint stock company) and the start-up was launched in Bologna the same year, followed by Rome in 2016 and Turin in 2017. DoveVivo currently manages about 600 housing units with a total of over 2,400 rooms. The values that have underpinned this project since the start are sharing, innovation and quality, which translate into a clear mission: to guarantee an all-inclusive, trouble-free service both for owners with a property to rent and for those seeking to rent accommodation.
What is the USP for your products/services and what are the reasons for their success?
The thing that sets us apart is the attention we dedicate equally to two very different targets - owners and tenants: a no-stress formula that releases people from all the considerations involved in renting a house. In respect of owners, DoveVivo can provide complete management of the property, ensuring a secure income and releasing them from the tedious organisational aspects and considerations associated with renting. In respect of tenants, DoveVivo offers turnkey solutions and takes care of all the organisational aspects, providing 24/7 assistance. The success of the project stems from the fact that DoveVivo can intercept and interpret the needs of both the owners, who are finding it increasingly difficult to find the ideal tenant, and the new housing aspirations of young people, who are more flexible but also more demanding.
What are your growth strategies, challenges and vision for the future?
Having identified a widespread need, our strategy is to expand into other Italian cities. At the same time, we aim to increase our portfolio in the cities where we already operate, namely Milan and the surrounding area, Bologna, Rome, Turin and Como. Our challenge is to grasp changes in the market and introduce new housing models that could meet the needs of our tenants - such as student housing, co-living, etc. - and at the same time respond to the rise of potential competitors. Our vision is definitely to position ourselves as a leader in this sector, guaranteeing excellence of service and focusing increasingly on innovation.
How far does the company consider innovation a strategy for growth?
Innovation is fundamental for us. By innovating our products and services we can improve people's well-being and quality of life. Technological innovation, therefore, is central; thanks to the automation of certain procedures, we can focus more of our attention on the human aspects that add great value to the service. We are a company that deals with buildings in a particular way, but we seize the important opportunities that digitisation offers, and the perspectives that technological progress can bring.
What does "business internationalisation" mean for you today? Exports, outsourcing, partnership, or a combination of these?
Exports, outsourcing, partnerships - all these are possible. Our goal is to analyse other players on the international market, of course, but also to draw inspiration for possible partnerships. We don't exclude possible expansion in other European countries either: in 2018 we will evaluate if and where this is feasible.
What are your most important markets today? And what markets are you looking at with greater interest in the medium to long term?
In terms of the Italian market, the most important place for us at the moment is Milan, followed by Bologna, Rome and Turin, but in the medium-to-long term our goal is to expand into other university cities, both in Italy and abroad. This market has so far been driven by short-term rentals (eg Airbnb), but we know that medium and long-term rents and sharing solutions have an important part to play in today's market, which will undoubtedly grow, given that the number of people seeking long-term accommodation (but don't consider the possibility of purchasing for various reasons - economic and social) is increasing exponentially year on year. Another growing need at social level is the new generation student housing: this is another market that we don't rule out for the future.
What has been the most important project or period for your company and for consolidating it?
2017 was certainly a year of great consolidation for us that saw the achievement of several projects, such as expansion of the team - which now numbers 70 employees, strengthening of the company management with, among others, the advent of the General Manager, and finally the change of location, with a 1500m² office that perfectly matches our DNA: a fluid space designed to ensure the well-being of those who work in it every day and have great passion for the business. These events marked the transition into a solid, structured company, ready to achieve some major goals in the near future.
What does it mean for you to be part of the Elite Growth project?
In this project we have received valuable support that provides important stimulus for growth and great visibility to consultants, investors and other companies, bringing us closer to the capital market and the business and financial community. The benefits we derive from participation in ELITE Growth relate mainly to opportunities for networking, corporate governance and forward internationalisation strategy.