Euroconsult Rental Division S.p.A.
Euroconsult: operating leases and new opportunities for SMEs
Interview with C. Damiano Allegretti, Chairman of the Board of Euroconsult Rental Division S.p.A., a business accelerator that specialises in operating leasing, an alternative to purchase and traditional leasing, ideal for company development.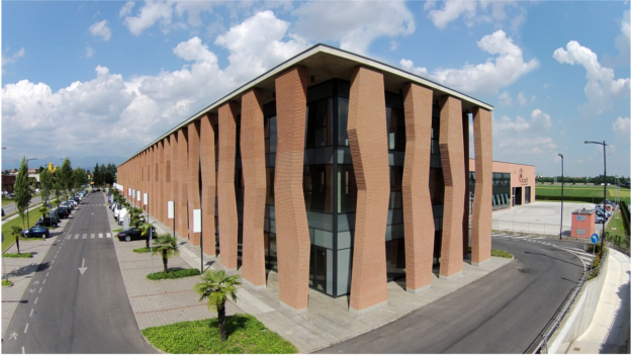 Please describe the identity, history and values that underpin your company.
Euroconsult was founded in 2001 by a group of managers wishing to establish an independent entrepreneurial initiative and lay the foundations for a successful company. With their solid know-how and combined experience across different professional areas, Euroconsult quickly achieved a leading position in the rental sector and gradually established itself as privileged partner to a considerable number of suppliers and sales networks. High quality standards and custom solutions built around specific company requirements make Euroconsult a state-of-the-art company that provides a professional service based on experience. Today Euroconsult is the only Italian independent operating leasing company.
What is the USP for your products/services and what are the reasons for their success?
Euroconsult deals in operating leasing, a commercial formula applicable to any type of physical asset, which facilitates the exploitation of goods and services without immobilising money; an innovative service for both suppliers and end customers, which allows machinery and equipment for commercial and/or industrial activities to be renewed by paying a monthly or quarterly fee for a pre-established duration.
What are your growth strategies, challenges and vision for the future?
The concept of ownership of capital assets by user companies is now recognised as increasingly obsolete, which combined with the desire to be innovative and competitive nonetheless requires companies to constantly invest in these same assets. Euroconsult is well aware of these dynamics and has seized and will continue to seize the enormous market opportunities it presents, while remaining faithful to the principle of transversality across the sectors in which our customers and suppliers operate. It is this peculiarity that places Euroconsult in a leading position within a market characterised by strictly vertical operators. Euroconsult will continue to be the main partner for all SMEs that want to be leaders in their sector.
How far does the company consider innovation a strategy for growth?
Operating leasing is an innovative service in itself for all the reasons mentioned above, and offers customers and suppliers further opportunities for innovation by customising contracts in terms of duration, fee, possibility of advance payment and other specifications. On the subject of innovative services, a few weeks ago Euroconsult launched the new seasonal operating lease service for operators whose activities are concentrated at specific times of the year: coastal resorts, hotels in seaside and mountain locations and similar. For these operators, Euroconsult charges rental fees only in periods of maximum activity and liquidity, and doesn't put pressure on them for the rest of the year when activities are suspended.
Any suppliers who consider innovation their strong suit and wish to extend the innovation to the assets they rent will find the Euroconsult service the best formula for promoting and incentivising sales of their products; customers, on the other hand, will find it the best way to equip themselves with competitive, cutting-edge equipment.

What does "business internationalisation" mean for you today? Exports, outsourcing, partnership, or a combination of these?
At the moment, Euroconsult's business is entirely concentrated in Italy, an area where there is high demand but no mature rental market as yet. Nevertheless, the Company is observing the dynamics of similar markets in other countries nearby. If interest grows in internationalisation, Euroconsult would certainly move for external growth, which would definitely involve a partnership-based approach.
What are your most important markets today? And what markets are you looking at with greater interest in the medium to long term?
Every market is important to us! Like I said, Euroconsult is one of very few transversal and non-vertical rental companies, catering for all production sectors and offering rental facilities for any type of physical asset: IT, furniture, electro-medical equipment, accommodation facilities etc., and for all sectors from beauty salons to sports and rehabilitation gyms, also including mobile assets for events and shows. Certainly, in recent years Euroconsult has focused on the energy efficiency market, "turning green" and embracing the green economy, and is now a leading provider of rental LED lighting systems, with tens of thousands of lamps installed. We are now targeting parallel sectors such as micro cogeneration, storage devices, e-mobility (electric cars, electric bikes and charging stands) and everything that offers significant savings on energy costs, promoting greater energy awareness and offering an ethical choice.
What was the most important project or time for your company and for consolidating it?
It's hard to pinpoint the single most important moment in the company's history because there have been so many, all aimed at seizing the opportunities that the markets in which Euroconsult operates have offered over time. There have also been several institutional moments: the transition from limited liability company to joint-stock company; the year 2017, which ended with a turnover growth of over 25% compared to the previous year and growth of the sales network from around 40 employees to over 150; the appointment in 2016 of a general manager; the entry into Elite last December. But, of course, the best moment is always the one that is yet to come and towards which the entire Euroconsult team is working every day.
What does it mean for you to be part of the Elite Growth project?
First of all, this means more active involvement in the process of cultural and economic change of the Italian economy, and fulfilling the Euroconsult mission, which has always been to act as a business accelerator for small, medium and large Italian companies, more directly and more comprehensively. It also means we need to encourage investment aimed at growth and work with a wide range of companies that are ambitious and open to finding new routes to success - technological, flexible and quality. An unavoidable challenge for anyone who, like us, has always seen the future as a project to develop and bring to fruition.