Gruppo Finsea
​​​​​​​Finsea Group: innovative solutions to environmental challenges
Interview with Pietro Vito Chirulli and Carmelo Marangi, co-CEOs of Finsea Group, Italian leader in environment and energy smart solutions.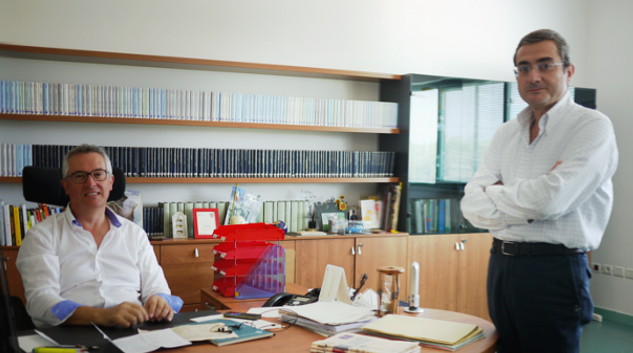 Pietro Vito Chirulli (left) and Carmelo Marangi
Please describe the ethos and history of your company, and the values that underpin it
Finsea developed from the experience gained by a group of companies in the field of environmental and energy services. The first nucleus was established in 1987 and dealt exclusively with recycling, at a time when it was not yet mandatory. Within a short time we were operating a differentiated waste collection service in dozens of Apulian municipalities, until eventually we were managing complex urban hygiene systems. After just a few years we entered the industrial waste collection sector, aimed at recycling materials and experimenting with innovative and sustainable environmental remediation formulas. It has been our constant objective to acquire the skills that give us a strategic advantage, and in many cases these same skills have become business activities. In fact, the group has moved on from the creation and management of waste recycling and recycling plants (used packaging, used tyres, composting, etc.) to the development of an app for the "punctual management and pricing" of urban waste; from the production of fertilizers to the design and production of LED lighting fixtures, robots and energy recovery, and storage systems for elevators.
We have tried to make progress by exploring the road less travelled, inspiring confidence in our collaborators. Innovation for us has always been a necessity, through having to compete with giants in the sector. We have always tried to be a step ahead of others. And we have often succeeded.
What is the USP for your products/services and what are the reasons for their success?
The particular company within the Group that deals with the production of LED lighting fixtures was founded by three engineers, and was the first in the world to produce a floodlight with cold light that uses LED technology for street lighting and large areas. We are now ready to bring our latest innovation to market, which could revolutionise the world of lighting. We believe in good ideas, but above all we believe in people and we want to trust them and provide them with the necessary tools to carry out their projects. This has been our winning formula throughout the thirty years we've been in business.
What are your growth strategies, challenges and vision for the future?
We consider that the world has changed now, and the old business paradigms no longer hold. We have always known this, but it's only now that we're starting to experience it. Change represents opportunity for people in business, as long as you can imagine the consequences that changes have on the lives of people, businesses and communities. We strongly believe that the company is a fundamental actor in the territory, and for this reason we try to imagine the future not only within our professional boundaries, but considering everything around us. Our decisions are based on this awareness: the challenge will be to exploit the changes of the 4.0 industrial revolution without impacting the work, and by improving the sustainability of our business.
How far does the company consider innovation a strategy for growth?
Innovation is vital for us. Since we're unable to compete in terms of quantity, we know that just by being a step ahead of our competitors we can win the confidence of our customers and therefore the market. To innovate for us means to explore.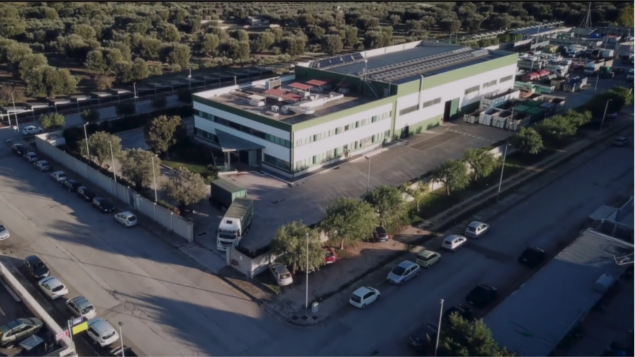 The Group's head office (Serveco plant)
What does "business internationalisation" mean for you today? Exports, outsourcing, partnership, or a combination of these?
We look to foreign markets because limiting ourselves to the Italian context, albeit very inspiring, is not sufficient, especially in terms of professional and entrepreneurial challenges. To do this we rely on experienced partners who can enhance our know-how and at the same time offer us cues that make us constantly question and continue to seek the path of innovation.
What are your most important markets today? And what markets are you looking at with greater interest in the medium to long term?
We are interested in the Middle East and Africa because we think that our skills and our experience can be useful on the path that people there are facing if they want to progress. Of course, we are also well-equipped to face the challenges from the Western markets.
What has been the most important project or period for your company and for consolidating it?
There's no single moment; there are many moments that have been milestones for us. The difficult moments have definitely strengthened the group and helped us to achieve ambitious goals that were considered impossible. From the environmental point of view, the doubling in size of our composting plant is underway, and will become the largest in Southern Italy. At the same time, we have developed and tested a technology that allows the reuse of rubber powder for "zero kilometre" asphalts, in collaboration with other companies in our local area. In terms of technological innovation, we have filed a patent that will revolutionise the world of public lighting, and one of our companies is experimenting with advanced robotic solutions in the environmental and agricultural fields. In each of these projects we identify the meaning of our daily activity, the sense of the work we do together, and an awareness of the goal we are trying to achieve.
What does it mean for you to be part of the Elite Growth project?
So far we have advanced with caution, but it is now time for us to broaden our business horizons, by both embracing new business opportunities with important companies and improving our know-how. We think Elite represents the best solution for this improvement process for the Finsea group.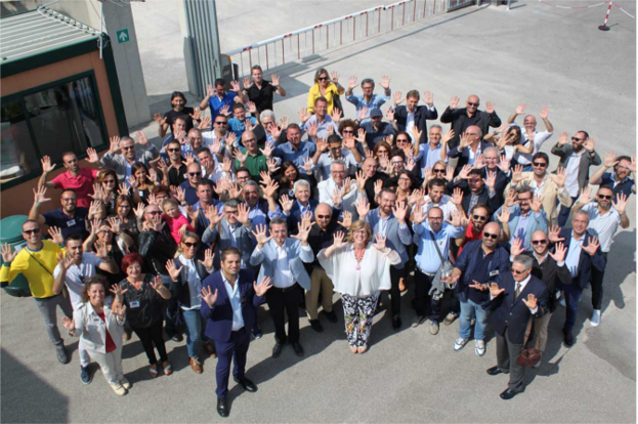 The 10th birthday of Progeva, a company belonging to the Group