GTS Holding
GTS HOLDING, TRANSPORT EFFICIENCY AND ENVIRONMENTAL PROTECTION
An interview with Alessio Muciaccia, CEO of GTS Group, founded in Bari in 1977 and today European leader in integrated intermodal transport.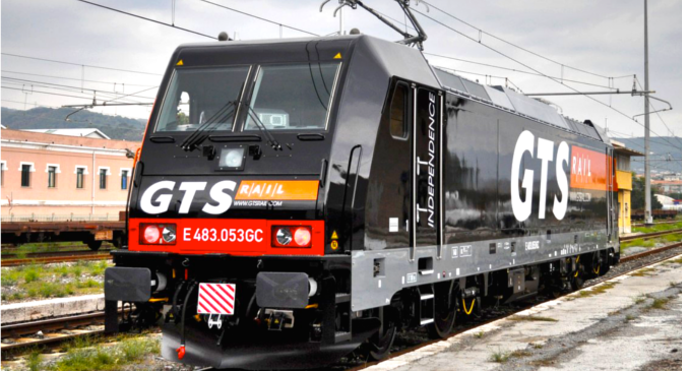 Please describe the identity, history and values that underpin your company.
GTS was founded by Nicola Muciaccia in 1977 with a very precise vision, namely the transport of goods with high levels of sustainability. Not just economic sustainability but social and environmental sustainability too. Remaining true to this ethos, the company has developed over the years by operating exclusively with the intermodal system that transports goods over long distances by rail, and delivers them to the customer's location by truck over short distances. GTS has now completed over 90,000 intra-European journeys with a network of 4,000 trains, has an expected turnover of €100 million for 2016, and employs 170 people. The company goes further than all the manufacturers and logistics companies that only use road transport for shipments, offering an alternative intermodal system with low environmental impact but high efficiency. The family is an extremely strong contender but in a modern way, and major business functions are carried out with highly efficient management processes. The history of railways is incredible and evokes strong passions; this is a powerful asset and our challenge is to incorporate it within our business.
What is the USP for your products/services and what are the reasons for their success?
GTS can be considered unique in Europe. We have integrated the production process vertically in the intermodal chain by internalising railway traction. In 2008 GTS RAIL was created and we invested over 40 million euros in the purchase rolling stock. We are currently the 5th largest private company in Italy by distance covered. The company's value proposition is based entirely on the concept of sustainability; our customers choose us because we provide a service that is environmentally friendly and respects the whole community. This is combined with an efficient service of the highest quality, and competitive costs for the road transport element. All this is due to our direct management of productive assets.
What are your growth strategies, challenges and vision for the future?
The watchword for the future is growth. Just think that only 5% of goods are currently transported by rail in Italy, compared with 17% in Germany and 67% in Switzerland, and an overall average in the EU of 12.5%. The EU has laid down a very clear path in its white paper, setting the goal for 2030 at 30% for distances greater than 300km. The Italian government has set itself the goal of expanding the rail network by 50% over the next 5 years. In this context the growth prospects for our business are virtually limitless. This is definitely a complex, capital-intensive sector requiring specialist skills that you rarely find in the market. The entry barriers are such that no new rail companies have been funded in the last two years, for example. The real challenge will be to finance development in a healthy way. In the long term GTS is also looking with great interest at passenger rail transport.
How far does the company consider innovation a strategy for growth?
Innovation is one of the key drivers of the way we do business. Transport is often regarded as being of low added value in a low technology sector. Nothing could be further from the truth. In fact logistics is now an integral part of the production cycle, requiring very high levels of digital integration. 4.0 industry permeates many aspects of our daily activity. For example, we are working on a website called GTSGO, which is not our usual marketplace, but we are aiming to reduce the information asymmetry that exists between supply and demand by eliminating the presence of the many (inefficient) intermediaries along the value chain.
What does "business internationalisation" mean for you today? Exports, outsourcing, partnership, or a combination of these?
70% of our turnover comes from abroad. Our competitive landscape is definitely European. The strategy for the coming years is to replicate the Italian production model, i.e. to repeat the integration process in other countries. Today GTS buys rail traction from other companies. On a medium time horizon the goal is to set up our own rail companies in our target countries, in particular Switzerland, Germany, the Netherlands and Belgium. All intra-European shipment management is operated from our Bari headquarters, while commercial activity is deployed and managed locally. GTS aims to grow both for internal lines through M&A operations.
What are your most important markets today? And what markets are you looking at with greater interest in the medium to long term?
GTS operates on three product lines: door-to-door, with our fleet of 2000 containers to provide a complete logistics service; terminal-to-terminal where third-party operators that have their own intermodal transport unit just buy space on our network; pure rail traction activity for convoys of any product category such as automotive, steel, chemicals, etc. Apart from Italy, the countries we currently serve are the UK, Belgium, Holland, France, Turkey and Greece. In the coming years we also expect to start offering our services in Germany, Spain, Russia and the Scandinavian countries.
What was the most important project or time for your company and for consolidating it?
One of the pivotal moments in our history is definitely linked to the decision to found our railway company in 2008. Until then, the only persons entitled to sell railway traction were the incumbents in individual countries. A sudden change of strategy by Trenitalia, our only supplier, caused a drop in the whole freight sector of more than 50% of the volume. Liberalisation was appearing in our country at that time, so we jumped at the chance to become completely independent. After 2 years of preparation acquiring rolling stock and all the necessary certification, our trains began to run under the brand name of GTS RAIL. It was a winning choice, as always. We have shown that rail transport can be an efficient, reliable and flexible system, although it wasn't always so in the past. This has allowed us to sell a high-quality intermodal service which has earned us the loyalty of an increasing number of customers, and consolidate a path of steady growth over time.
What does it mean for you to be part of the Elite Growth project?
GTS is aiming for capital-intensive growth in the rail/intermodal sector. For this reason we look at corporate finance transactions, which may be the stock exchange or private equity, to finance our development path in a healthy and balanced way. We consider Elite as a path towards this goal. Over the past two years we have taken an analytical look at ourselves, and thanks to the professionalism of Elite, have realised we could greatly improve some departments by preparing them for a substantial increase in size. The other element we appreciate is the community the project is made up of, in terms of world class companies, professionals, banks and consultants.