Plax
Plax, Strength Through Organisation
Interview with Germano Grandi, President of Plax, a company that processes plastic materials for the biomedical sector in particular. The company is based in Zola Predosa in the province of Bologna, and is set to end 2017 with a consolidated turnover of around 42 million euros, up 10 million from the previous year following important acquisitions in the Marches region of Italy and in Tunisia.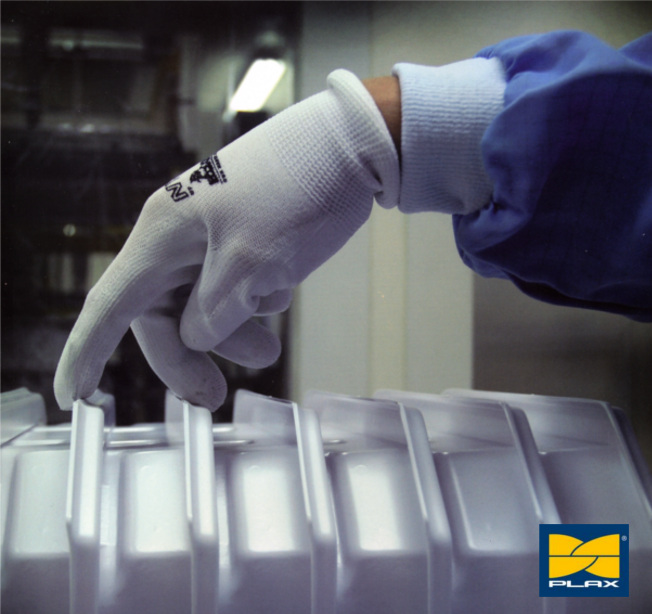 Please describe the identity, history and values that underpin your company.
The initial business idea was to take advantage of the significant generational change in Emilia Romagna, among other things. We did this by acquiring small companies that processed plastic materials, were financially sound and produced excellent products, but whose owners were retiring for age reasons, and introduced an industrial management method that we'd developed ourselves. Various acquisitions followed that have determined the way the company looks today. It started with the acquisition of Plaxtiglass srl in 1990 - a plastics processing company established in 1958 - and grew when we started producing specially-designed packaging for the biomedical sector - initially Mirandola (which was being developed at that time), then the entire western world. The acquisitions opened up new business outlets for us and have been the main driver of our development. Consideration of all aspects of the company has been our guide, primarily the human aspect (employees and service providers) and suppliers.
What is the USP for your products/services and what are the reasons for their success?
The distinctive characteristic of our services has always been to strive to be a total partner for our clients, in respect of any problem that can be resolved with a product made primarily from plastics. The success of our range stems from the ability of our technicians to set up and manage the development of complex projects that respond to customer requirements with turnkey solutions.
What are your growth strategies, challenges and vision for the future?
The market in which we operate is particularly difficult, and we believe that growth in external lines must predominate, by acquiring companies that operate in the same sector, both in Italy and in countries with low labour costs. We also try to launch new products in order to establish ourselves in new niches; we recently launched a new biopsy product that's receiving a lot of interest, and we already have more reservations than we can currently produce.
How far does the company consider innovation a strategy for growth?
For us, innovation is mainly organisational. In the process of acquiring other SMEs, we organise them with similar and replicable management structures everywhere in the world, so they can be managed easily from a single control point and synergies can be maximised. Our inclination to innovate is one of the keys to our success. At the operational level there's no a lack of product innovation too, which we develop with every project in order to meet customer requirements and identify customised solutions.
What does "business internationalisation" mean for you today? Exports, outsourcing, partnership, or a combination of these?
Internationalisation for us has meant shifting labour-intensive production to other countries and trying to enter local markets at the same time. We now have 4 manufacturing units in Italy and 4 abroad - in China, Tunisia and Romania. The things we produce here are for export to the major markets that absorb most of our turnover, but we also start operating immediately with local clients, even where it's extremely difficult to do this, like in China.
What are your most important markets today? And what markets are you looking at with greater interest in the medium to long term?
The main markets where we operate are in Europe and the United States, and this will continue to be the case in the medium term, but we're also making inroads into local markets through our subsidiaries in China and Tunisia. Although they're smaller in size and present major barriers to entry, they still have good prospects.
What was the most important project or time for your company and for consolidating it?
The turning point where we moved up a gear was in 2015, with the creation of Plax. With this project we brought together many of our own companies under a single umbrella, which also included holdings in our foreign subsidiaries. Formerly, each company had its own meetings and its own strengths and weaknesses; by putting them together we managed to bring them all under a single management and increase synergies. This move was also made with a view to future listing on the stock exchange.
What does it mean for you to be part of the Elite Growth project?
We are delighted to have joined the project. When we joined we were considering listing, but we learned so much right from the outset, especially from a financial point of view, which was the most alien to our culture. Comparing ourselves with other companies has also been very useful, it's taught us a lot of things we were unaware of and has helped us to grow. Listing can wait for the moment; we want to grow bigger first.