Teorema Engineering: Love for Innovation in our DNA
An interview with Michele Balbi, President and Founder of Teorema, an IT Technology Company based in Trieste and Working in Partnership with Microsoft.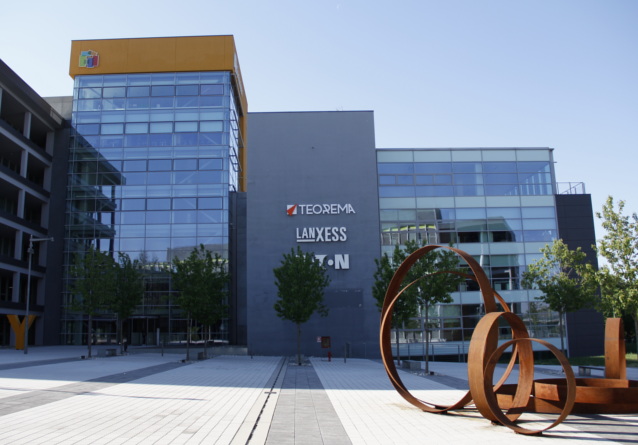 Please describe the identity, history and values that underpin your company.
I set up Teorema in Trieste over 18 years ago, the fulfilment of my dream and my passion. I had the idea of ​​going into business at a time when computer science was still a pioneering area and personal computers were considered toys. I based the group on two fundamental values ​​that I try to convey to my staff every day: passion for the work and a constant desire to work with new technology.
I believe it's our thirst for knowledge that sets us apart from most other companies. We don't wait to see what the market comes up with, then sell it to our customers; we like to experiment, we take on new challenges every day that help us grow as a group and as a company. Teorema has love and passion for research in its DNA; our first office was actually located within the AREA Science Park.
Every year we invest in numerous R&D projects to offer our customers innovative technologies to help them improve their businesses. We also like to be on the front line alongside these companies, so that we can respond promptly to their daily requirements and steer them towards digital transformation.
Our projects range from basic infrastructure design and services such as setting up email systems and cloud migration of systems and applications, to devising custom solutions using frontier technologies, and even integrating highly innovative tools such as IOT, virtual and mixed reality, Big Data and analytics systems, possibly represented by 3D systems or interpreted by BOT and artificial intelligence systems.
What is the USP for your products/services and what are the reasons for their success?
We want to be the go-to provider for our customers; a digital advisor that can support them through the digital evolution of their businesses. This is a major challenge for us, and I believe that in recent years we have laid the foundations for succeeding in our goal, in particular with TEOLAB, a laboratory where we can "accelerate" the adoption of new technologies enabling us to stay up-to-date with the latest innovations and trends that will shape the market over the next few years. We want to be pioneers, just like we were in 1998; using 4.0 technology, applying it to everyday business.
The Teorema approach is based substantially on research, which is why we offer countless solutions for digital business that we tailor to customer needs. The result is a high value-added products and services offer that doesn't end with implementing individual projects, but extends to identifying all the solutions required for our customers to evolve. With the technical skills we've acquired over the years we can get to grips with our customers' management, design and production processes and introduce the technological innovation required to change their businesses.
Our ongoing work in this area also enabled us to launch 3 products last year:
1. Teorema Collaboration Portal (TCP);
2. Read Point;
3. AD Portal.
With these products we can respond quickly to the needs of many companies. They are also a significant starting point for complex and articulated projects.
What are your growth strategies, challenges and vision for the future?
The coming years will be crucial for us. Expanding our geographical coverage at national level is definitely one of our short-term goals; we were founded in northern Italy and our main activities are still there, in the northwest and northeast of the country, but we have great interest in the central regions of Italy too. We aim to evolve our structure and our products to meet growing demands, and by forming strategic partnerships for our business, which will enable us to offer a range of increasingly comprehensive products and services.
We also have TILT (Teorema Incubation Lab Trieste), a project set up in March 2016 with the idea of cultivating Italian talent and ideas in the digital and technological field, because we firmly believe that some start-ups, which are still largely unknown today, can represent tremendous added value for our customers. TILT was a gamble for us, and now after a year and a half in operation, it is beginning to bear fruit.
How far does the company consider innovation a strategy for growth?
We think innovation is the key to success today for companies that want to distinguish themselves in the market. Whether we want to exploit internet opportunities or try to link more traditional activities closer to digital services that can improve their value, we must consider innovation as the key to the future. If we want our companies to be globally competitive, we need to start thinking outside the box, get out of the comfort zone, to try and find out what can be done today with modern technology.
On the basis of on this philosophy, last year we inaugurated TEOLAB - our on-demand innovation lab - where we experience and experiment with the latest technologies, to offer our customers the most advanced solutions that can guide them through the digital revolution process.
What does "business internationalisation" mean for you today? Exports, outsourcing, partnership, or a combination of these?
For us, internationalisation is a fundamental goal towards which we are working every day. In concrete terms this means having a "technological antenna" in those places where most technology originates and develops. It is no mystery that Silicon Valley is the cradle of the latest innovative technologies that we all use today but which only arrive in Europe a couple of years later. Being in the right place at the right time can help us to get a head start on innovative projects before others.
What we want is to internationalise and get Europe involved: Teorema is looking at the European market with extreme interest and for this reason we invested a great deal of time and resources last year in joining the Microsoft Marketplace with our Teroema Collaboration Portal, a product that we believe suits the needs of many international companies, not just national ones.
What are your most important markets today? And what markets are you looking at with greater interest in the medium to long term?
We have always worked with large companies across many different sectors, from manufacturing to fashion and from insurance to food. We can offer cross-sector products and services to meet the various needs of our customers.
We like to be dreamers, so for the future we are looking at important innovation projects with big players in the Italian market and - why not - even the international market. Our goal is to be a beacon in the field of frontier technologies.
What was the most important project or time for your company and for consolidating it?
I honestly don't think there was a precise moment or a particular project that led to the consolidation of Teorema. I believe it has been a long road full of obstacles that we have overcome on a daily basis, gaining strength even at the toughest times.
Perhaps one tipping point was when my management team and I realised we had grown-up. At one particular company meeting, my colleague looked at the audience, which at the time comprised over 100 people, and said, "we consider ourselves a small organisation, but look around ... it's no longer true!" We grew slowly but surely. Working at the forefront alongside our customers, we have acquired technical knowledge and skills and learned to listen to their needs, whilst trying to distinguish ourselves.
I think the consistency, dedication and passion of the group for each project was the formula that led to the consolidation of Teorema.
What does it mean for you to be part of the Elite Growth project?
For us, Elite Growth was a challenge, and we like challenges, so we got into the game. In less than 12 months we have reached and exceeded the requirements we needed to get involved in the project.
Today, 4 months after our official entry, we see Elite as a great opportunity to get in touch with companies that share our dream and, perhaps, our touch of madness. It represents a real opportunity to look at international markets, to get in touch with the big ones, to become bigger, but not forget where we came from, because we are emotionally connected with our city, Trieste, that has been behind us since day one.